Submission Rejection Criteria
Revision: July 24, 2009
Introduction
Steward House (the "Company", "we", or "us") is committed to high-quality publishing and as such maintains quality standards for submitted content. The following submission rejection criteria ("Criteria" or "Statement") define the automated submission review process for all submitted content.
Obscene Word Filtering
All submitted content will be put through an automated obscene word filtering check. This filter will search for within the submitted content each word or word fragment from a pre-defined obscene word list. This list is available to content submitters or would-be content submitters on request to the Company. Any content containing a word or word fragment from the obscene word list will be rejected for submission.
The Company may at its discretion review and/or edit rejected content to bring it into a state that the Company feels is acceptable for public publication.
Obscene Word List Customization
Certain clients of the Company may, depending on which products, services, or applications the clients are using, edit the global obscene word list resulting in a customized obscene word list for the client. Submissions falling under the domain of a client that has made a customized obscene word list, depending on the specific product, service, or application, may be checked against the client's customized obscene word list rather than the Company's global obscene word list.
Plagiarism Checking
The Company will use a proprietary, automated plagiarism checking system to flag submitted content that contains unauthorized duplication of content not owned and not legally available to the content submitter to be granted to Company under the terms of content submission for the given product, service, or application the content submitters uses.
This plagiarism checking system will not catch all instances of plagiarized content, and therefore the content submitter attests that he or she has full legal right to grant to the Company publication rights as specifically defined within given product, service, or application the content submitters uses. If no publication rights are explicitly defined within the given product, service, or application, the content submitter understands that he or she grants to Company by submission of the content a non-exclusive, indefinite, world-wide publication rights as defined by the product, service, or application's Terms of Use. Further, the content submitter agrees to bear the full legal responsibility for any and all claims of plagiarism leveled against any and all published works from the Company where content submitted by the content submitter appears.
Additional Obscenity and Plagiarism Checking
Beyond the automated submission review process, the Company may at its discretion and as time permits review and edit submitted content further. However, the Company does not and cannot fully review all content for offensive or obscene words or verify all content for instances of plagiarism. All content submitters attest, by submitting content, that all content submitted is entirely within their legal authority to grant publication rights to the Company. All clients of Company accept that Company does not and cannot fully review or verify content.
Changes to the Submission Rejection Criteria
We will occasionally update this Criteria. When we post changes to this Statement, we will revise the revision date at the top of this statement. We encourage you to periodically review this statement to be informed of how the Company is managing incoming submissions.
Featured Publication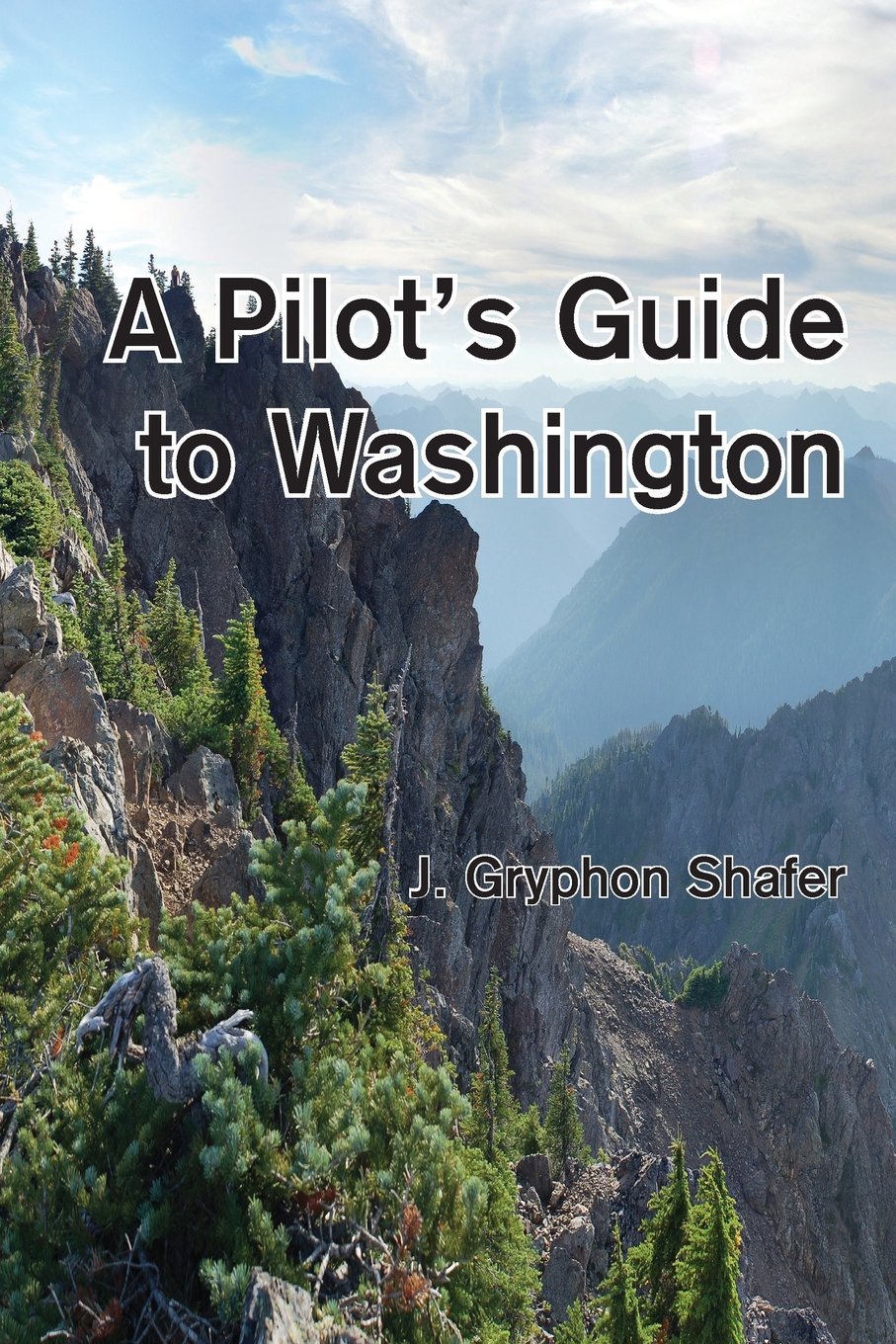 Title: A Pilot's Guide to Washington
Publication Date: Friday, August 5, 2016
Publisher: Steward House Publishers
ISBN: 978-1-937097-11-0
Book Type: 6 x 0.9 x 9 inches
Page Count: 442
Price: $29.95 USD
This book is a guidebook for private aviators in Washington State, or folks visiting the State. Washington State is among the most beautiful and diverse states in the Union. There are flat and dry desserts, stunning basalt formations, towering mountains, rolling grass hills, thick rain forests, island archipelagos, and lakes and rivers and straits and sounds. Well, one sound. And we have roughly a billion airports to visit. (I'm exaggerating slightly.) It would be shame to be a pilot living in or visiting Washington State and not deeply partake of the richness of this opportunity.
Order the book from: Amazon.