Winners from June 17, 2011
1st Place: The Essence of Evanescence by L.A. Henderson
2nd Place: Ari and Lina's Spectacular Summer of Fun by Keayva Mitchell
1st Place: The Essence of Evanescence by L.A. Henderson

Party breathy-surreal and melancholy, The Essence of Evanescence is a challenge to the poets out there to outdo Henderson in charm. While written in prose, this piece reads in haunting, lyrical form. One feels the wilting of the magnolia, the fall of the cherry blossom, the passing of warm water into cold here. Henderson has summed up both the beauty and the transience of the summer and its bounty--howsoever one defines 'bounty.' We challenge our poets out there to one-up her next week.

2nd Place: Ari and Lina's Spectacular Summer of Fun by Keayva Mitchell

Mitchell can't make up her mind here: poem or prose? Like Henderson, she captures the elements of each to transform this piece into a blissful record of summer contemplation--one, we suspect, we'll all find familiar. Lines of poetry interject the dialogue between two friends, bringing subtext to otherwise straight-forward interaction. Is there a romance between these two? Or simply a depth of friendship unknown by one but deeply felt by the other? It's a story written more by guesses than by authorial direction, but then, that's a bit like summer, too, isn't it?
Featured Publication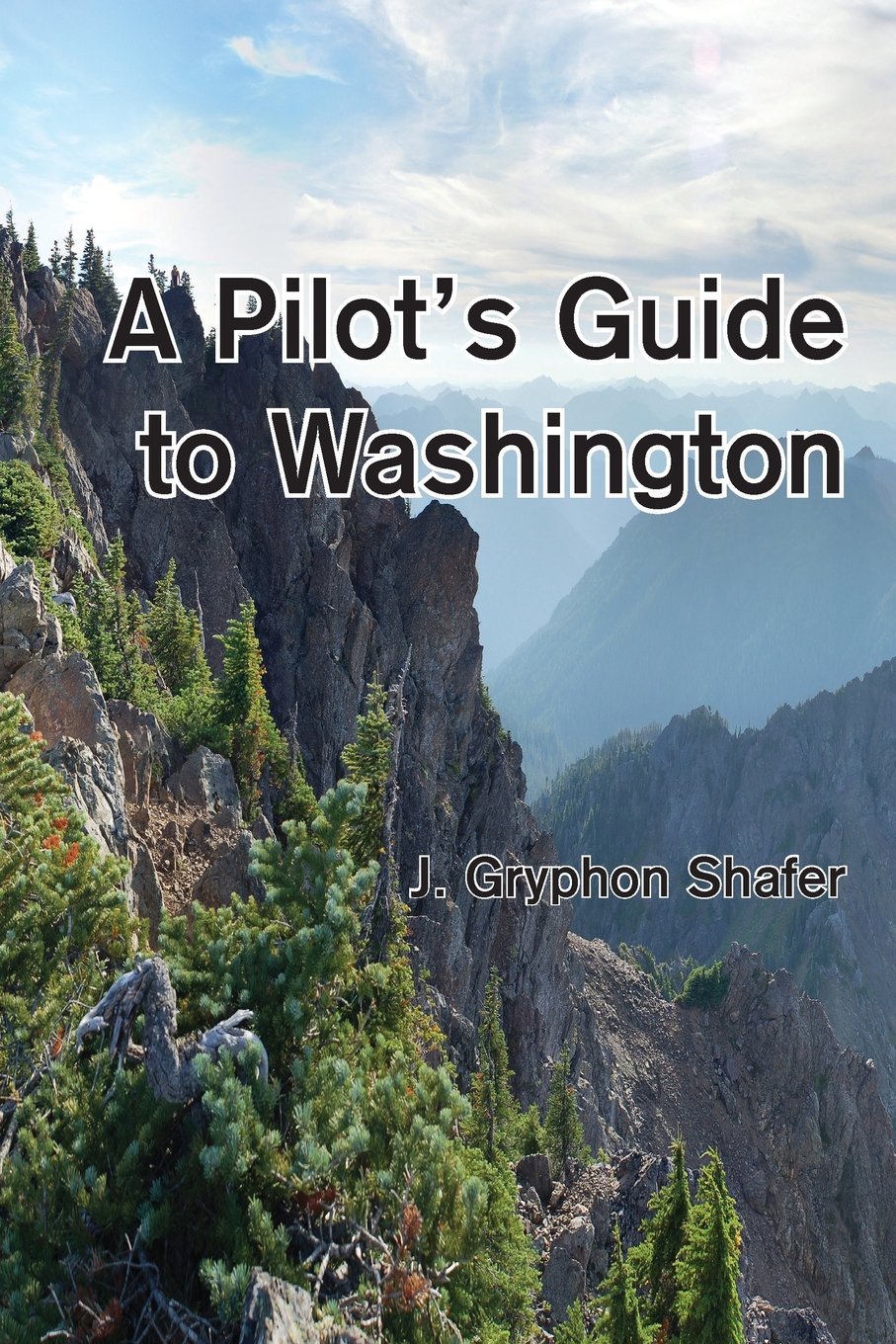 Title: A Pilot's Guide to Washington
Publication Date: Friday, August 5, 2016
Publisher: Steward House Publishers
ISBN: 978-1-937097-11-0
Book Type: 6 x 0.9 x 9 inches
Page Count: 442
Price: $29.95 USD
This book is a guidebook for private aviators in Washington State, or folks visiting the State. Washington State is among the most beautiful and diverse states in the Union. There are flat and dry desserts, stunning basalt formations, towering mountains, rolling grass hills, thick rain forests, island archipelagos, and lakes and rivers and straits and sounds. Well, one sound. And we have roughly a billion airports to visit. (I'm exaggerating slightly.) It would be shame to be a pilot living in or visiting Washington State and not deeply partake of the richness of this opportunity.
Order the book from: Amazon.