Winners from February 18, 2011
1st Place: Knowing How by Rachel Kellis
2nd Place: Argos by Theodora Georgescu
3rd Place: This Goddess Moon by Keayva Mitchell
Editor's Choice: The Pond: A Fairy Tale by Esther Perisho
1st Place: Knowing How by Rachel Kellis

Leading an excellent selection of poetry we received this week is Kellis's Knowing How: a poem of tormented reflection on the nature of fading, passionate love. Relying on classical images of distress--from war paint to feathers falling from wings--Knowing How reads like an epic rather than a short non-rhyming poem. As always, Kellis gives us disturbing, vivid details combined in fantastically descriptive ways. Readers should pay particular attention to the concrete details in the twenty-first and twenty-second lines, which are--in a phrase--triumphs of aptness.

2nd Place: Argos by Theodora Georgescu

Georgescu gives us a reflection on Greek mythology with her take on Argos. Readers need only review the first line of each stanza to get a feel for the power of this poem, which is an intense reflection on death and, Georgescu hints, just deserts. While we do get a myth of a few different worldviews here, the overwhelming majority of the poem calls upon ancient Greek symbols: "wombs of mothers," "hackneyed monsters," and "clouds of flies" being but a few fine examples. Where Georgescu introduces new elements, however, she does so expertly. We'll let the readers uncover those gems for themselves.

3rd Place: This Goddess Moon by Keayva Mitchell

While on the surface, This Goddess Moon appears to be a charming little love poem, the studious lover of mythology will uncover so much more. From references to "Echo" and river gods, Mitchell makes it clear that she's sourcing her scene from some of our oldest stories. However, Mitchell doesn't leave it at that; instead, she combines the magic of ancient mythology with contemporary sentiment, to lend a fresh feel to the poem that might otherwise be absent. Her line "I rearrange 'Endymion' to simply spell 'Mine'" is a perfect example of this tactic. Readers will find this charming little love poem a surprising lesson in innovation.

Editor's Choice: The Pond: A Fairy Tale by Esther Perisho

It's not often that we at Steward House select an "Editor's Choice." But when we do, it's something special. The Pond swept our editorial staff off their feet--it was love at first read. Calling upon the European tradition of cautionary fairy tales, popularized so heavily in the 19th century, Perisho imitates not just the language, but the lesson of the genre to perfection. Readers will swoon over descriptions of the woman chained to the mossy rock, and fall in love with Perisho's description of her 'lazy' protagonist. Our only disappointment is that Perisho doesn't have a published anthology of similar tales for us to enjoy with a cup of coffee over the long weekend.
Featured Publication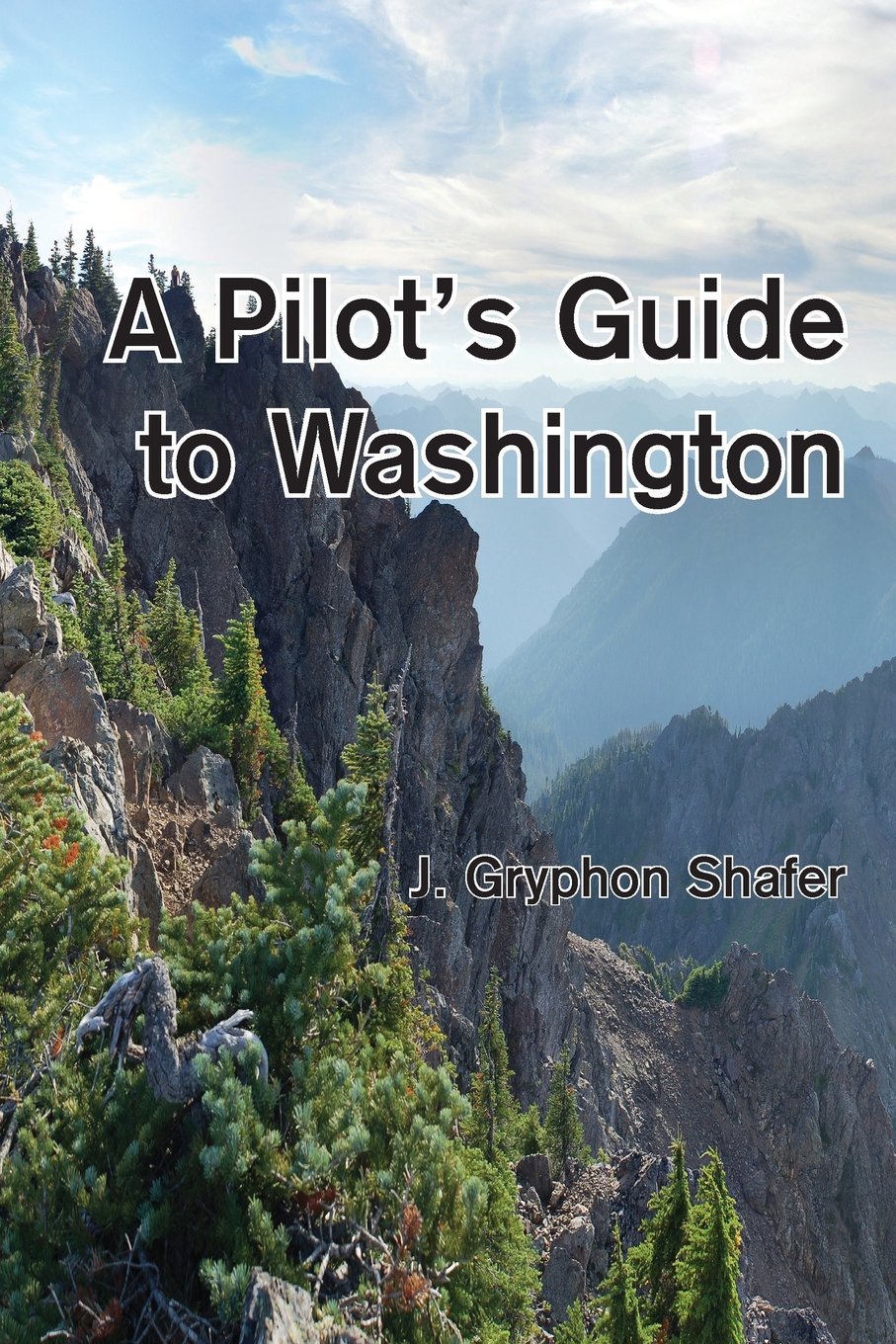 Title: A Pilot's Guide to Washington
Publication Date: Friday, August 5, 2016
Publisher: Steward House Publishers
ISBN: 978-1-937097-11-0
Book Type: 6 x 0.9 x 9 inches
Page Count: 442
Price: $29.95 USD
This book is a guidebook for private aviators in Washington State, or folks visiting the State. Washington State is among the most beautiful and diverse states in the Union. There are flat and dry desserts, stunning basalt formations, towering mountains, rolling grass hills, thick rain forests, island archipelagos, and lakes and rivers and straits and sounds. Well, one sound. And we have roughly a billion airports to visit. (I'm exaggerating slightly.) It would be shame to be a pilot living in or visiting Washington State and not deeply partake of the richness of this opportunity.
Order the book from: Amazon.