Winners from February 11, 2011
1st Place: Bonded by Brittany Ballard
2nd Place: Skeletal by Maria Chatfield
3rd Place: Whys by Keayva Mitchell
1st Place: Bonded by Brittany Ballard

Fans of fantasy and mass fiction will both find this short story by Ballard appealing--strong characters combined with an intriguing narrative voice make it a winner. Utilizing this week's optional prompt (Animal Companion), Ballard constructs a world of swirling wonder and romance. The sign of any good fantasy story is the yearning it creates in the reader to read more, see more, live in the world just a little longer. Readers, when you finish Bonded, you'll be asking Ballard, What next, and when can we read it?

2nd Place: Skeletal by Maria Chatfield

In this macabre short poem by Chatfield, readers will find a mountain of images selected to chill and tantalize. Lines like 'and I think I will crush you / with my powerful earth goddess love' should be your indication of what to expect here. Visceral and gritty, Skeletal moves with a deep, chugging rhythm all its own, crafted--or so it feels--to lure you into a dangerous web of complex emotion and loss. While not the happiest or lightest of poems we've read, Chatfield gives us much not only to admire, but also learn from here.

3rd Place: Whys by Keayva Mitchell

Mitchell also explores this week's optional prompt (Animal Companion) in this wild, whimsical prose poem on companionship. "Whys" feels frantic at times, bordering on chaotic, with a wide range of verbs meant to incite and rattle the nerves. What Mitchell does best with Whys, however, is the seamless integration of the concrete with the abstract into a lucid, breathing work--both sensible and intelligible, while nagging the reader to ask the larger Why questions.
Featured Publication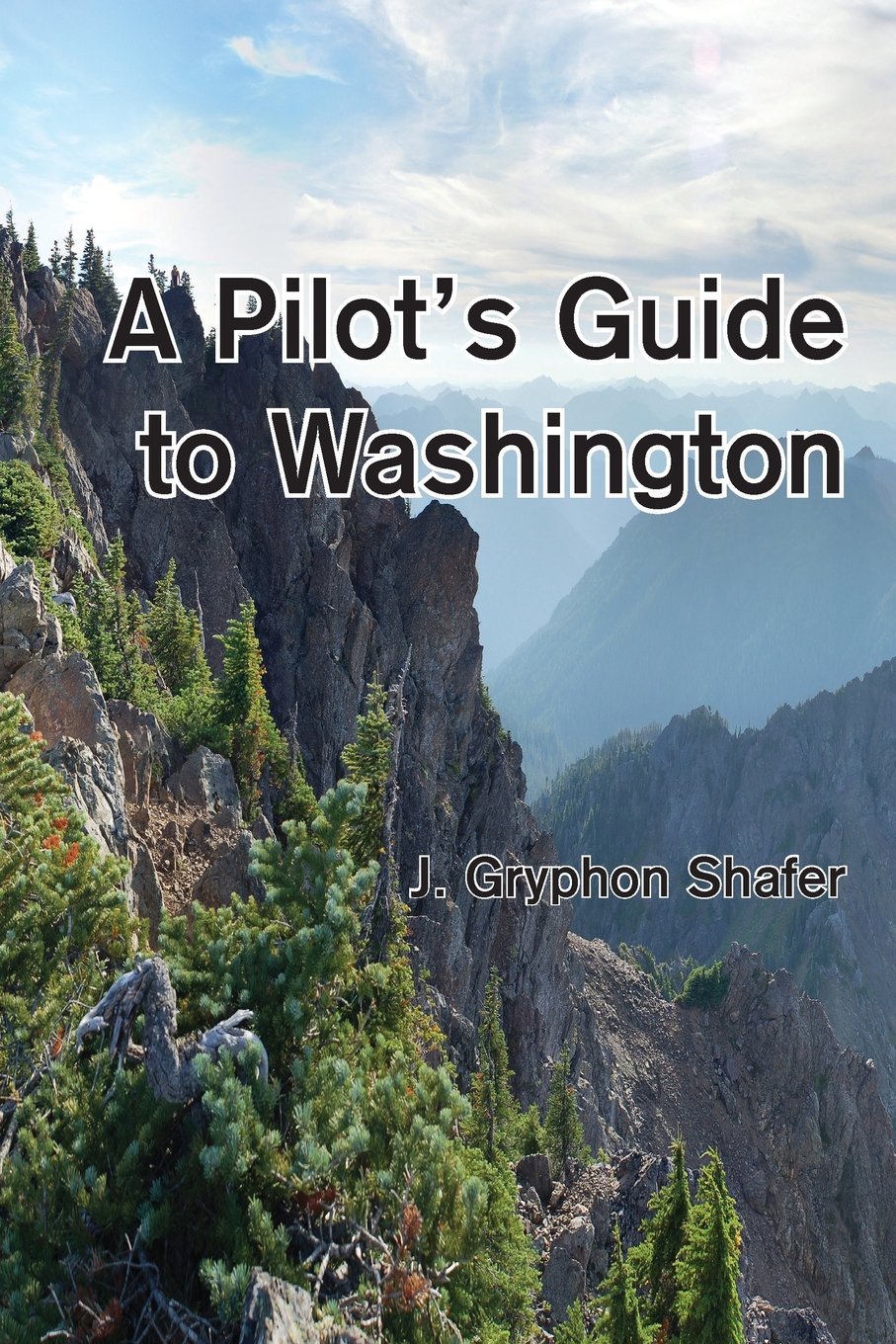 Title: A Pilot's Guide to Washington
Publication Date: Friday, August 5, 2016
Publisher: Steward House Publishers
ISBN: 978-1-937097-11-0
Book Type: 6 x 0.9 x 9 inches
Page Count: 442
Price: $29.95 USD
This book is a guidebook for private aviators in Washington State, or folks visiting the State. Washington State is among the most beautiful and diverse states in the Union. There are flat and dry desserts, stunning basalt formations, towering mountains, rolling grass hills, thick rain forests, island archipelagos, and lakes and rivers and straits and sounds. Well, one sound. And we have roughly a billion airports to visit. (I'm exaggerating slightly.) It would be shame to be a pilot living in or visiting Washington State and not deeply partake of the richness of this opportunity.
Order the book from: Amazon.