Winners from February 4, 2011
1st Place: For All the Crazy Faces by Eden Hirtzel
2nd Place: Nesting Mood by Marie Chatfield
3rd Place: Untitled by Sara Balabanlilar
1st Place: For All the Crazy Faces by Eden Hirtzel

Hirtzel took our challenge to construct a poem in fewer than 5 lines or fewer and produced this dizzying display of detail and tongue-twisting word play. Calling to mind a carnivalesque atmosphere, while making clear that life philosophies and personal sanity are on the table, Hirtzel's stakes are high and, frankly, chaotic. But we wouldn't ask anything else from a piece devoted entirely to showing the topsy-turvy nature of the human experience.

2nd Place: Nesting Mood by Marie Chatfield

Chatfield contributed to this week's optional prompt with this 487-word powerhouse, Nesting Mood At times a haunting demonstration of dialect and dialogue at their best, and at others, a subtle display of intrigue, this piece will leave the reader filling in blanks and uncovering their own plot. As a work of micro-fiction, Chatfield captures the nature of the genre perfectly. Pay particular attention to her use of body language to push the story forward.

3rd Place: Untitled by Sara Balabanlilar

Another product of this week's optional prompt, Balabanlilar's Untitled is a micro-fiction delight. Micro-fiction plot lives in the concrete details, and this untitled work has plenty of concrete details to go around. Of particular note is the tendency of the nouns to vacillate between romanticism and stark descriptiveness. We're confident that readers will share our breathless appreciation of "grapefruit candy" and "old sailor songs," as well as the myriad questions raised by the scene and scenario.
Featured Publication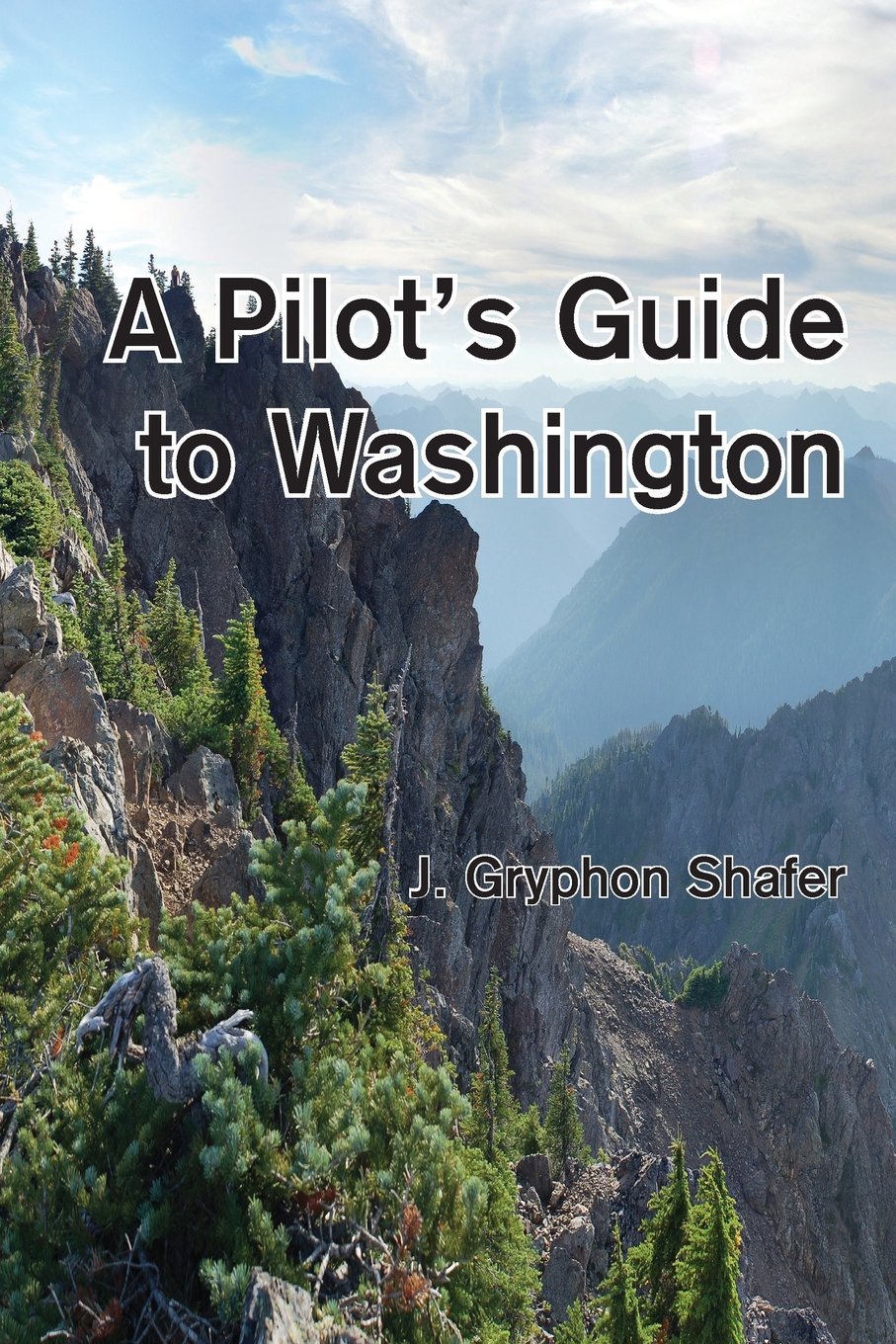 Title: A Pilot's Guide to Washington
Publication Date: Friday, August 5, 2016
Publisher: Steward House Publishers
ISBN: 978-1-937097-11-0
Book Type: 6 x 0.9 x 9 inches
Page Count: 442
Price: $29.95 USD
This book is a guidebook for private aviators in Washington State, or folks visiting the State. Washington State is among the most beautiful and diverse states in the Union. There are flat and dry desserts, stunning basalt formations, towering mountains, rolling grass hills, thick rain forests, island archipelagos, and lakes and rivers and straits and sounds. Well, one sound. And we have roughly a billion airports to visit. (I'm exaggerating slightly.) It would be shame to be a pilot living in or visiting Washington State and not deeply partake of the richness of this opportunity.
Order the book from: Amazon.