Winners from November 19, 2010
1st Place: Fade by Keayva Mitchell
2nd Place: The Case for Cremation v. Burial by Caroline Bybee
1st Place: Fade by Keayva Mitchell

In this unsettling piece by Mitchell, readers will encounter mental health stigmas and the nature of truth. The arc of this piece is exemplary for the genre: a slow and steady climb with a curve-ball ending meant less to thrill and more to create a thoughtful reader. This piece reads more like the first chapter in a much longer piece, however, so while the ending is satisfying, we can't help but suspect that Mitchell has much more waiting up the sleeve.

2nd Place: The Case for Cremation v. Burial by Caroline Bybee

Making yet another appearance in our placement, Bybee presents us with an altogether new sort of piece. Written from an intimate, familiar first-person perspective, this piece tackles one of the grandest themes of literature: death. The use of such a personable voice, and a protagonist with an uncanny set of instincts, will leave the reader unsettled--which, frankly, works perfectly for the subject matter.
Featured Publication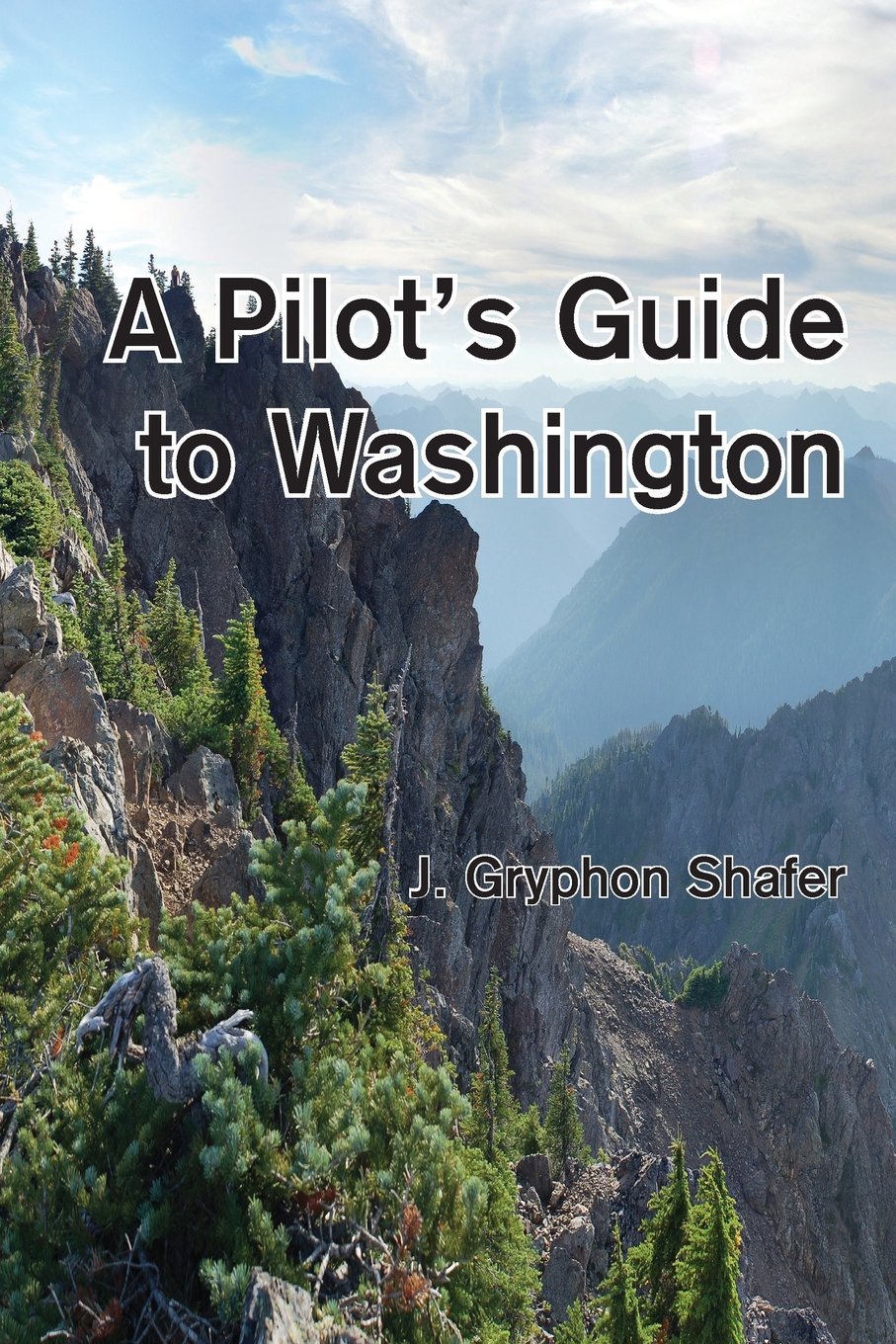 Title: A Pilot's Guide to Washington
Publication Date: Friday, August 5, 2016
Publisher: Steward House Publishers
ISBN: 978-1-937097-11-0
Book Type: 6 x 0.9 x 9 inches
Page Count: 442
Price: $29.95 USD
This book is a guidebook for private aviators in Washington State, or folks visiting the State. Washington State is among the most beautiful and diverse states in the Union. There are flat and dry desserts, stunning basalt formations, towering mountains, rolling grass hills, thick rain forests, island archipelagos, and lakes and rivers and straits and sounds. Well, one sound. And we have roughly a billion airports to visit. (I'm exaggerating slightly.) It would be shame to be a pilot living in or visiting Washington State and not deeply partake of the richness of this opportunity.
Order the book from: Amazon.