Winners from October 1, 2010
1st Place: Power Rangers by Caroline Bybee
2nd Place: Worry Stone by Megan Jackson
3rd Place: Chorus by Brea Creel
1st Place: Power Rangers by Caroline Bybee

Bybee has become a regular in the top three of the Weekly Competition; this week, however, Power Rangers brought her to the top position. Readers will find themselves drawn to this literary concoction of culture and social economics. Power Rangers does not waste time preaching, exhorting for social action on the part of the reader; Bybee has the sense to realize that the portrait speaks for itself. We editors feel strongly that Bybee is a writer to watch.

2nd Place: Worry Stone by Megan Jackson

This lilting poem by Jackson tells a story that calls upon the senses to propel it forward. All blood and coldness and heat and the breathy voices of the Irish, Worry Stone makes use of the old tradition to lead readers to the story of the poem and swallow them in it.

3rd Place: Chorus by Brea Creel

Some readers will find Chorus by Creel a tough reed. Like Hemingway, Creel emphasizes dialogue foremost, and reveals key elements of the story in succinct lines added, almost as an afterthought, to the conversation and thoughts of the characters. Despite the challenge readers may encounter with this sort of storytelling--it's not what a contemporary eye is accustomed to seeing--by the final lines, readers will agree that this story was well worth the effort, and every bit as literary as Bybee and Jackson.
Featured Publication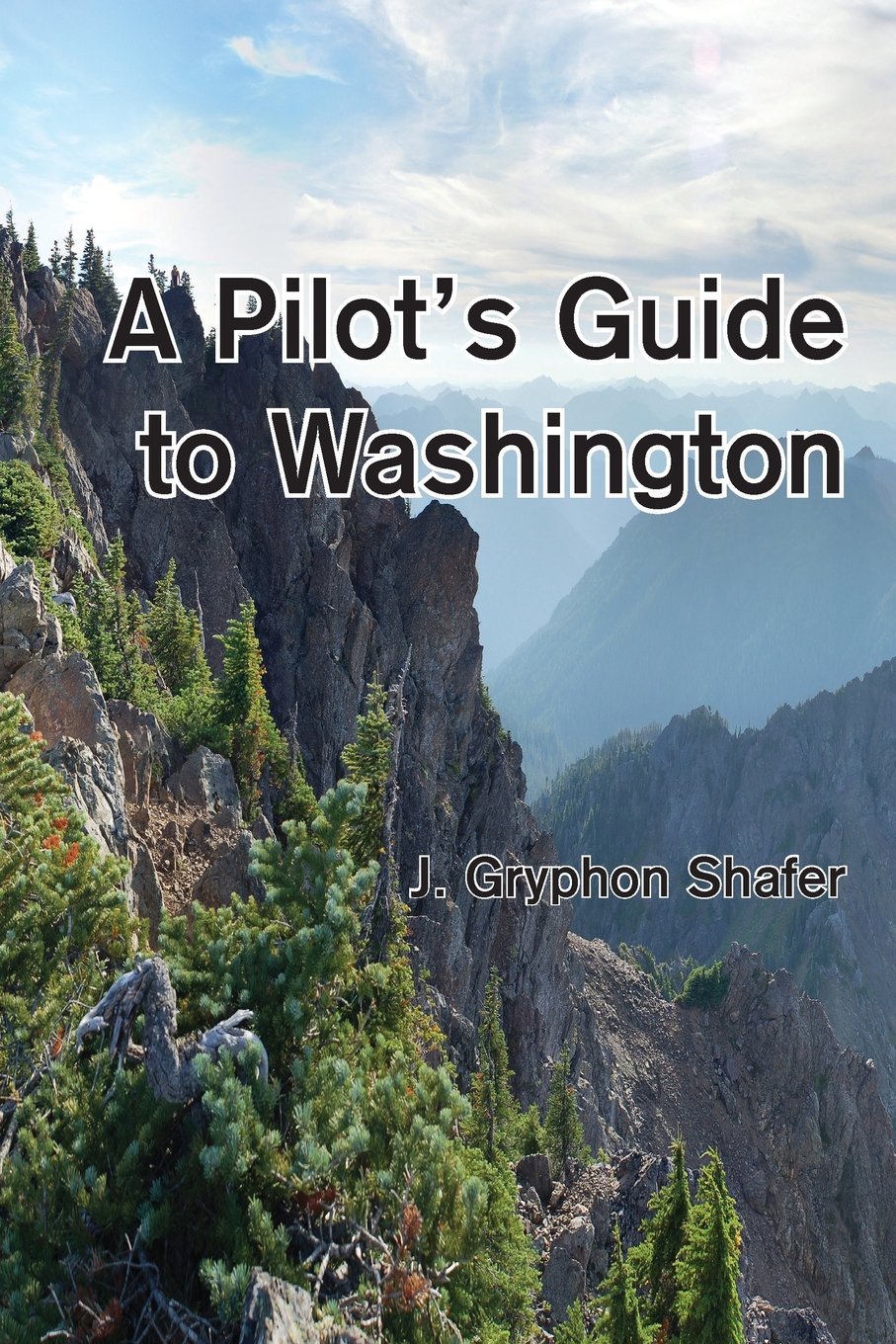 Title: A Pilot's Guide to Washington
Publication Date: Friday, August 5, 2016
Publisher: Steward House Publishers
ISBN: 978-1-937097-11-0
Book Type: 6 x 0.9 x 9 inches
Page Count: 442
Price: $29.95 USD
This book is a guidebook for private aviators in Washington State, or folks visiting the State. Washington State is among the most beautiful and diverse states in the Union. There are flat and dry desserts, stunning basalt formations, towering mountains, rolling grass hills, thick rain forests, island archipelagos, and lakes and rivers and straits and sounds. Well, one sound. And we have roughly a billion airports to visit. (I'm exaggerating slightly.) It would be shame to be a pilot living in or visiting Washington State and not deeply partake of the richness of this opportunity.
Order the book from: Amazon.