Winners from September 17, 2010
1st Place: The Lifetime of a Raindrop by Holly Hansen
2nd Place: Balcony by Caroline Bybee
3rd Place: Reflection: A Sense of Loss by Liz Bushman
1st Place: The Lifetime of a Raindrop by Holly Hansen

Hansen introduces us to a hero who fails in this stark piece about a dysfunctional relationship, profound love, and the failure of love to triumph over all ills. This piece triumphs with its simplicity. A lover's profile at night; a girl with a balloon tied to her wrist; a diamond ring catching sunlight: all of these images become the wheels on which this short piece turns. Readers will find that the ending arrives at just the right time, which is far too soon.

2nd Place: Balcony by Caroline Bybee

Bybee's breathy Balcony is another story of emotional indulgence and lush settings. Less concerned with plot and devices, conventions and frames, Bybee prefers to show us people simply being people, which we always discover is not so simple after all. Balcony has no end of sweeping details, exotic sensations, sounds, and tastes. Though short, this piece takes the reader on a journey to a world that might be in another land, but is most likely just down the street.

3rd Place: Reflection: A Sense of Loss by Liz Bushman

What will immediately strike the reader about Bushman's Reflection, is that it, like Bybee's Balcony, has little interest in developing a completed plot-line or utilizing conventions to drive a story. Instead, Bushman wants the reader to walk away with a feeling. No moral imperatives, no lessons learned for next time--just a distinct and purposeful sensation, which she crafts with all the care of a master painter. A concrete detail here, some sharp imagery there, and a cadence both leisurely and lively are her tools.
Featured Publication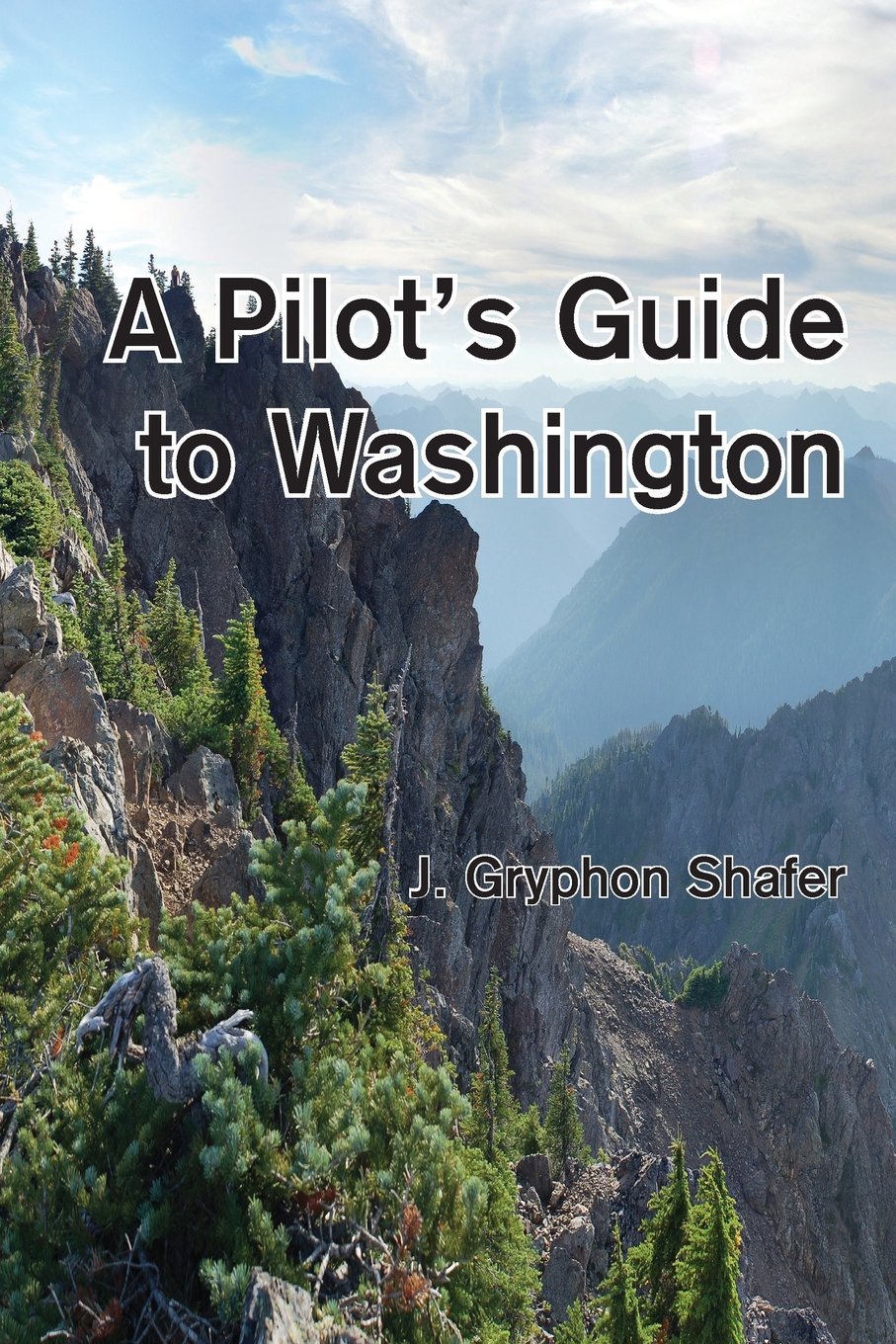 Title: A Pilot's Guide to Washington
Publication Date: Friday, August 5, 2016
Publisher: Steward House Publishers
ISBN: 978-1-937097-11-0
Book Type: 6 x 0.9 x 9 inches
Page Count: 442
Price: $29.95 USD
This book is a guidebook for private aviators in Washington State, or folks visiting the State. Washington State is among the most beautiful and diverse states in the Union. There are flat and dry desserts, stunning basalt formations, towering mountains, rolling grass hills, thick rain forests, island archipelagos, and lakes and rivers and straits and sounds. Well, one sound. And we have roughly a billion airports to visit. (I'm exaggerating slightly.) It would be shame to be a pilot living in or visiting Washington State and not deeply partake of the richness of this opportunity.
Order the book from: Amazon.