Winners from September 3, 2010
1st Place: In Retrospect by Caroline Bybee
2nd Place: Marley by Kathryn Segner
3rd Place: Mint by LA Henderson
1st Place: In Retrospect by Caroline Bybee

Bybee's poem is a patchwork of imagery and sensation, of detailed memories and vague impressions. Each line relies on concrete description to move the poem toward a final line that both gratifies the mind of the reader while raising additional questions. Readers will find themselves racing to build a relationship between the details and the memories, which--we have no doubt--is exactly what Bybee wants them to do.

2nd Place: Marley by Kathryn Segner

Segner's Marley is a piece of contrasts and comparisons. Her introductory paragraphs expertly mislead the reader, which makes the revelation of the piece's actual message all the more intense. While, yes, "Marley" is about grief, it's also about the complexity of relationships. Even the best relationships leave their components vulnerable and, inevitably, lead to grief for one person or the other. Segner illustrates this reality with uncomfortable clarity.

3rd Place: Mint by LA Henderson

A casual reader might mistake this short piece of Henderson for a passage out of a Rice vampire novel. Henderson expertly combines formal dialogue with subtle body language descriptors, which lends a dramatic surreality to the overall product. For readers who appreciate Henderson's artful character interactions, we recommend reading the short stories of Truman Capote. That we can link Capote in any way to Henderson demonstrates the quality of what she's done with Mint.
Featured Publication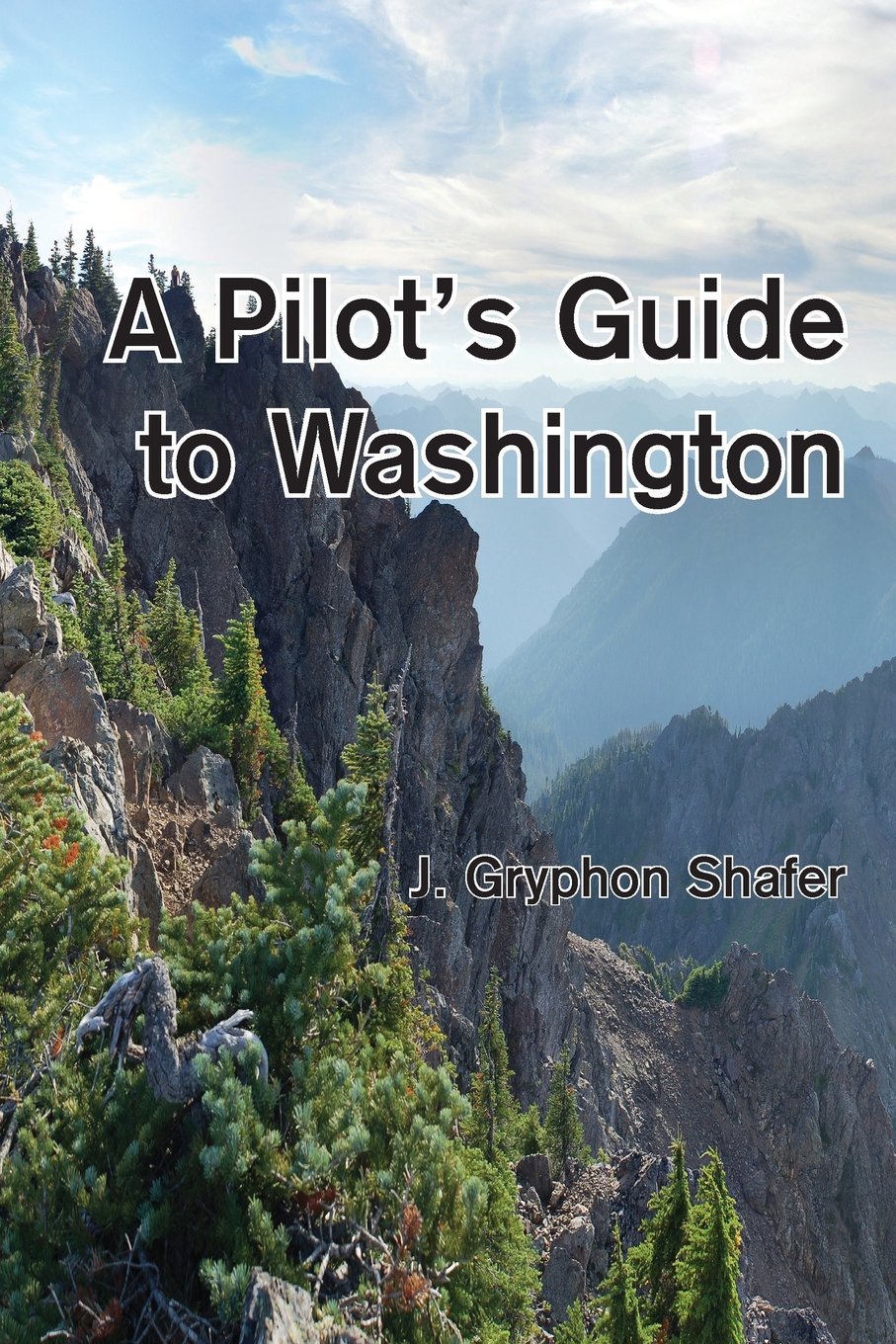 Title: A Pilot's Guide to Washington
Publication Date: Friday, August 5, 2016
Publisher: Steward House Publishers
ISBN: 978-1-937097-11-0
Book Type: 6 x 0.9 x 9 inches
Page Count: 442
Price: $29.95 USD
This book is a guidebook for private aviators in Washington State, or folks visiting the State. Washington State is among the most beautiful and diverse states in the Union. There are flat and dry desserts, stunning basalt formations, towering mountains, rolling grass hills, thick rain forests, island archipelagos, and lakes and rivers and straits and sounds. Well, one sound. And we have roughly a billion airports to visit. (I'm exaggerating slightly.) It would be shame to be a pilot living in or visiting Washington State and not deeply partake of the richness of this opportunity.
Order the book from: Amazon.