Winners from June 25, 2010
1st Place: Blowing Bubbles by Katherine Proctor
2nd Place: Hurricane Helios by Eden Hirtzel
3rd Place: Obsession by Liz Bushman
1st Place: Blowing Bubbles by Katherine Proctor

Proctor's Blowing Bubbles is a work of love--a bounty of nuance and detail produced by the hand of a writer enchanted. The protagonist, a complex woman incapable of grasping her own depths, skitters through the story. She articulates little, but shares with the reader a wealth of images, sensations, impressions that--when taken together--develop the portrait of a woman in desperation. Blowing Bubbles, from characters to setting, is a story for all readers.

2nd Place: Hurricane Helios by Eden Hirtzel

Hirtzel takes us on a short, trippy journey to a world we can't quite recogize. Hurricane Helios feels like the description of an image seen through a circus mirror. Bizarre, unsettling, and...delightful? Hirtzel strikes the perfect balance between the odd and the recognizably true, the foreign and the familiar. Hurricane Helios is also a story for writers. Wordplay, and the placement of both music and the literary on a central pedestal in the piece, make for an engaging read that any writer will adore.

3rd Place: Obsession by Liz Bushman

Bushman's Obsession tackles the common insecurities we all experience, and the way those who love us most, and whom we love most, intensify those feelings, despite our best efforts to rise above them. Bushman achieves honesty in this piece--it's a slice of life, yes, but more than that, it's her half-humorous scream of frustration. We smile at her protagonist's rambling insecure thoughts--because we've all been there--but we get a little emotional, too; we feel a little frustrated, too; we feel like throwing the protagonist's mom off a bridge, too.
Featured Publication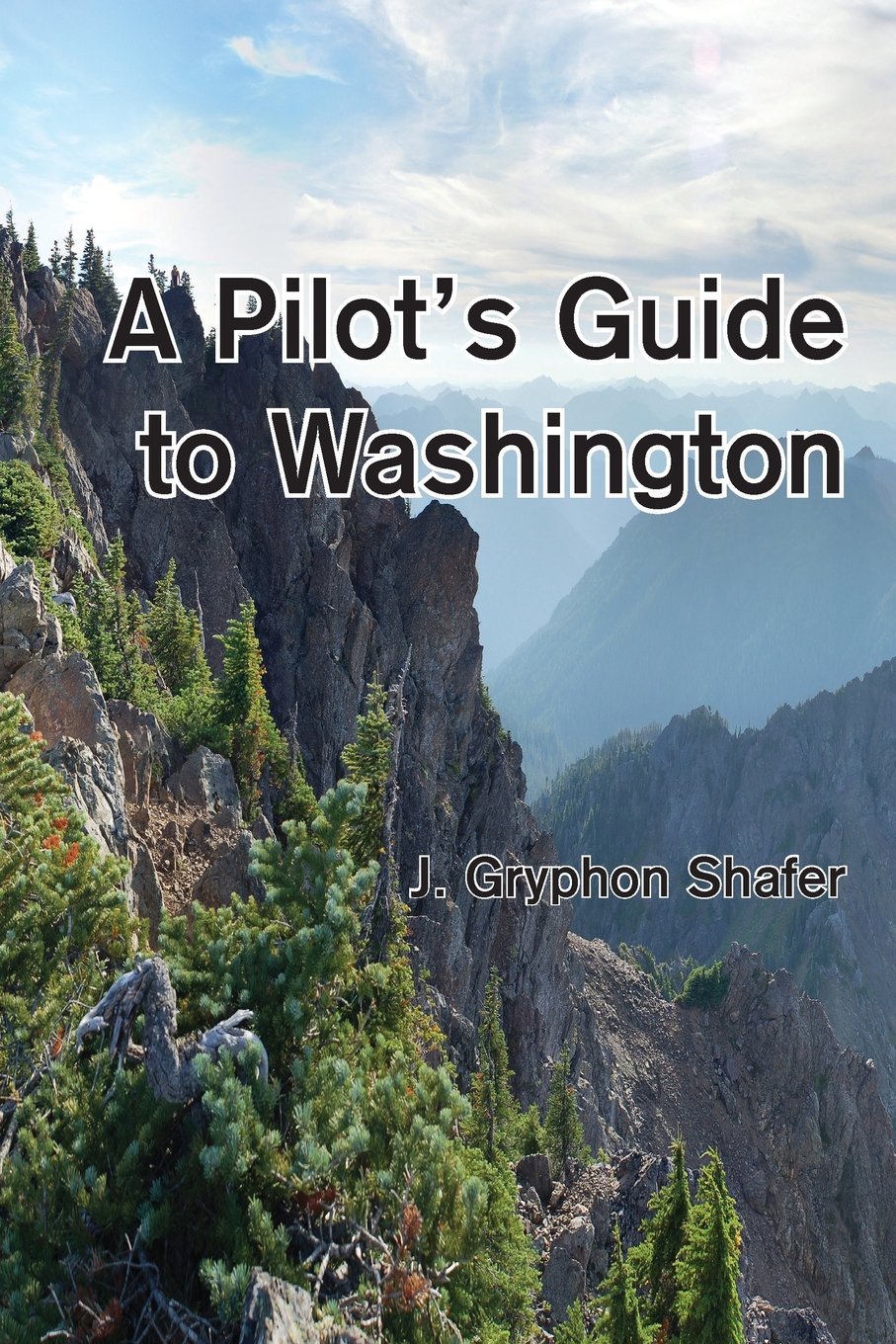 Title: A Pilot's Guide to Washington
Publication Date: Friday, August 5, 2016
Publisher: Steward House Publishers
ISBN: 978-1-937097-11-0
Book Type: 6 x 0.9 x 9 inches
Page Count: 442
Price: $29.95 USD
This book is a guidebook for private aviators in Washington State, or folks visiting the State. Washington State is among the most beautiful and diverse states in the Union. There are flat and dry desserts, stunning basalt formations, towering mountains, rolling grass hills, thick rain forests, island archipelagos, and lakes and rivers and straits and sounds. Well, one sound. And we have roughly a billion airports to visit. (I'm exaggerating slightly.) It would be shame to be a pilot living in or visiting Washington State and not deeply partake of the richness of this opportunity.
Order the book from: Amazon.