Winners from May 28, 2010
1st Place: Chasing the Moon by Sydney
2nd Place: Little Blue Veins by Holly Hansen
3rd Place: Though I'm Wicked by Angela Horneber
Editor's Choice: Baptized by Renee
1st Place: Chasing the Moon by Sydney

Sydney clinches first place this week with Chasing the Moon, an outstanding portrait of a wild, potentially psychopathic boy as seen from the eyes of his loyal, though wary, friend. We're transported to the backseat of a stolen car, roving the empty, midnight streets with our strange little leader. And as you'll see: we could not be happier to go along for the ride.

2nd Place: Little Blue Veins by Holly Hansen

Hansen's Little Blue Veins captures the muddling of a brilliant mind looking for meaning in its self-created unreality. The message is hopeful, cathartic, and against the backdrop of the windswept desert, truly a breath of fresh air. Little Blue Veins is a journey worth taking, if only for the visuals Hansen creates; good thing there's a nice short story here, too.

3rd Place: Though I'm Wicked by Angela Horneber

Hornebar unites heavy concrete description with repetition to deliver an insistent poem. Though I'm Wicked does not ask that you understand; it demands that you listen. All this insistence leads to an ending akin to a plea--a moment of vulnerability that heightens rather than diminishes Hornebar's message.

Editor's Choice: Baptized by Renee

Renee does so many things right with Baptized. Evocative imagery, and descriptors that demand the reader use his or her every sense, give Baptized a dreamy sort of power--the kind of power only the best poems wield. Baptized needn't use force; it beckons and the reader follows. We humbly suggest you read "Baptized" this week for yourself: we know you'll be happy with where it takes you.
Featured Publication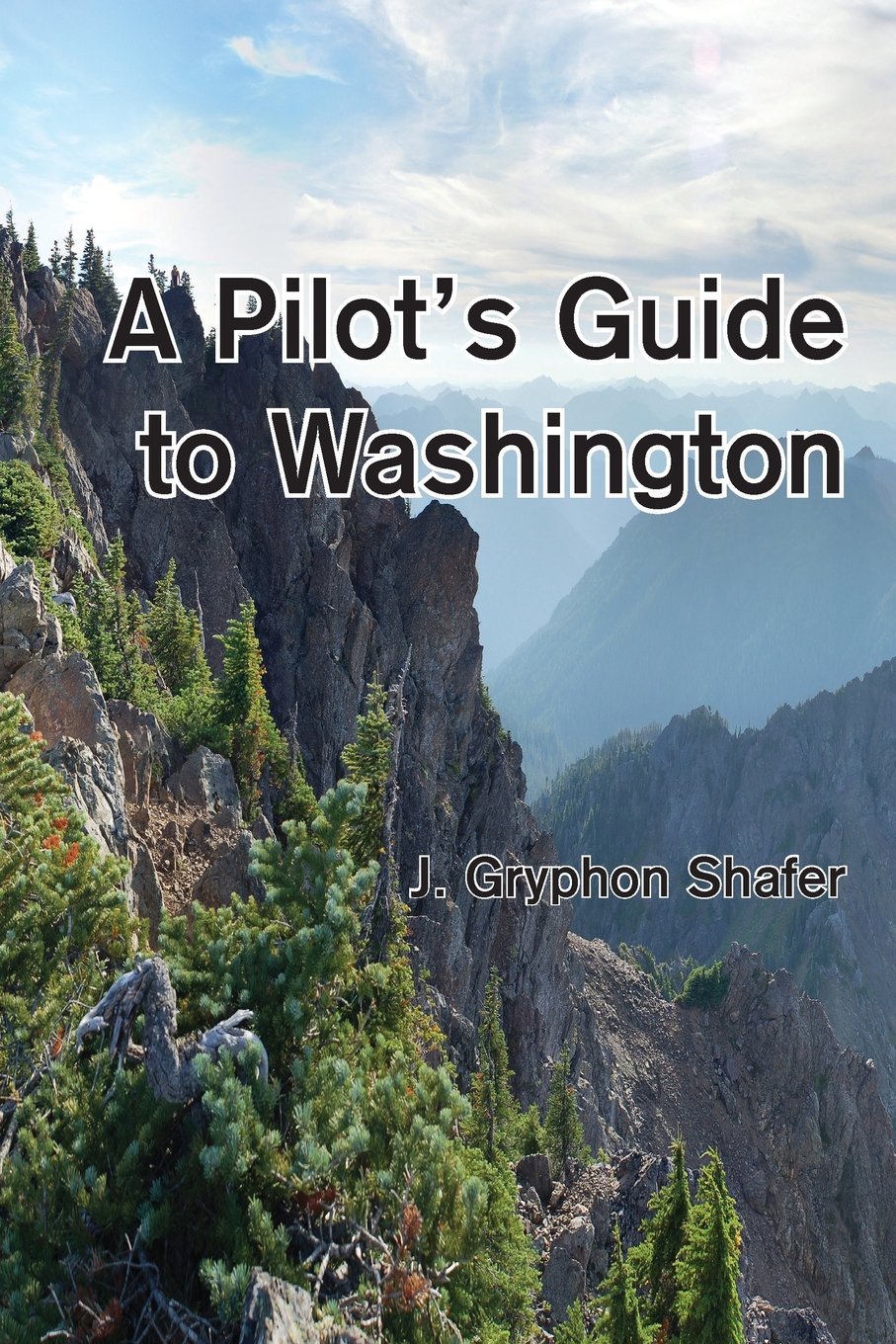 Title: A Pilot's Guide to Washington
Publication Date: Friday, August 5, 2016
Publisher: Steward House Publishers
ISBN: 978-1-937097-11-0
Book Type: 6 x 0.9 x 9 inches
Page Count: 442
Price: $29.95 USD
This book is a guidebook for private aviators in Washington State, or folks visiting the State. Washington State is among the most beautiful and diverse states in the Union. There are flat and dry desserts, stunning basalt formations, towering mountains, rolling grass hills, thick rain forests, island archipelagos, and lakes and rivers and straits and sounds. Well, one sound. And we have roughly a billion airports to visit. (I'm exaggerating slightly.) It would be shame to be a pilot living in or visiting Washington State and not deeply partake of the richness of this opportunity.
Order the book from: Amazon.