Winners from April 23, 2010
Winner: Talking in Bed by Gabrielle Singh Cadieux
Honorable Mention: Waiting for the Sunrise by Danya Sherbini
Honorable Mention: The Yellow Eye by Brayden Hirsch
Editor's Choice: It's Beginning to Look a Lot Like Christmas by Hannah Lindquist
Winner: Talking in Bed
by Gabrielle Singh Cadieux

This week's winner draws together a little bit of everything. Part dreamy recollection of better times and frenzied attempts to reconcile those memories with the present, Talking in Bed presents real heartbreak through the lens of tragedy. Cadieux manages a tale both illuminating and all-too- familiar to those who've endured the loss of love.

Honorable Mention: Waiting for the Sunrise
by Danya Sherbini

What Sherbini accomplishes in Waiting for the Sunrise is a startling portrayal of infatuation that suggests youthful naïveté is no excuse for entrapment. Rather than give away the ending, we'll simply warn you: prepare for a walk through the woods that will leave you tantalized at every step.

Honorable Mention: The Yellow Eye
by Brayden Hirsch

Hirsch explores the "dark and stormy night" anew in this haunting tale of suspense and horror. Set in the wintery deeps of the Pacific Northwest, The Yellow Eye abandons readers to an enclosed lonely space to fend for themselves. Rich in imagery of the old style, yet strangely contemporary in its tools of horror, this piece will not disappoint even the most steeled of readers.

Editor's Choice: It's Beginning to Look a Lot Like Christmas
by Hannah Lindquist

We spotlighted this piece with our Editors' Choice Award for so many reasons. Not just a wry, tongue-in-cheek look at the thoughts we all tend to share (at least in part) about the 'Holidays,' Lindquist's piece is also a light-hearted, though at times scathing, commentary on the soulless side of consumerism. Equal parts humor and skepticism, "It's Beginning to Look a Lot Like Christmas" is an interesting read from start to finish.
Featured Publication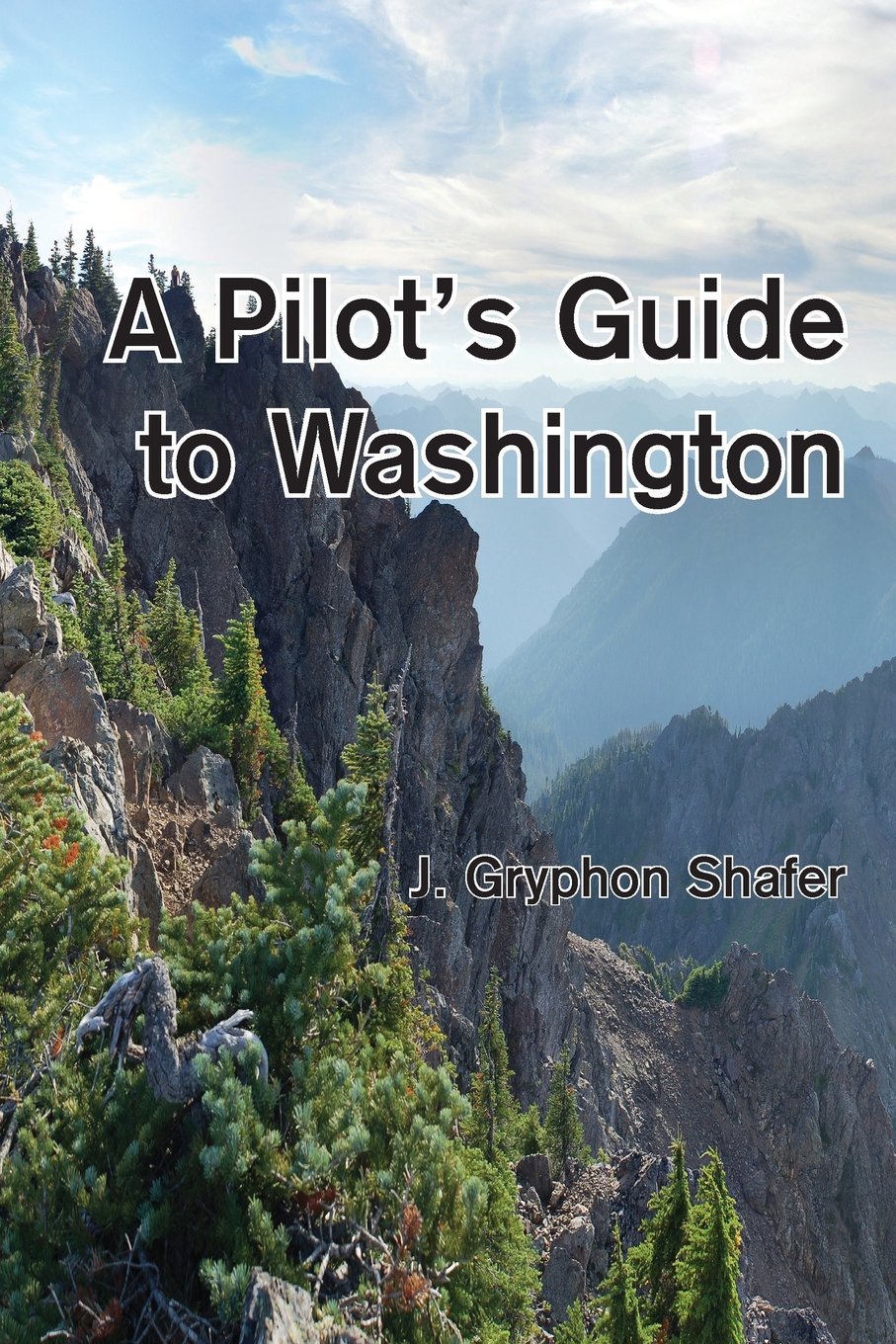 Title: A Pilot's Guide to Washington
Publication Date: Friday, August 5, 2016
Publisher: Steward House Publishers
ISBN: 978-1-937097-11-0
Book Type: 6 x 0.9 x 9 inches
Page Count: 442
Price: $29.95 USD
This book is a guidebook for private aviators in Washington State, or folks visiting the State. Washington State is among the most beautiful and diverse states in the Union. There are flat and dry desserts, stunning basalt formations, towering mountains, rolling grass hills, thick rain forests, island archipelagos, and lakes and rivers and straits and sounds. Well, one sound. And we have roughly a billion airports to visit. (I'm exaggerating slightly.) It would be shame to be a pilot living in or visiting Washington State and not deeply partake of the richness of this opportunity.
Order the book from: Amazon.