Winners from April 22, 2011
1st Place: The (Elusive) Answer to Lonely by L.A. Henderson
2nd Place: In Flight by Holly Hansen
1st Place: The (Elusive) Answer to Lonely by L.A. Henderson

Henderson tackles the weekly prompt of "Oceans Apart" with a short poem on the reality of emotional distance and the inadequacy of memory in replacing genuine relationship. It's a short, but complicated piece. Henderson briefly calls to life summery nouns--dragonflies, house flies- -to contrast the dark undertones that permeate the poem. Henderson compares this contrast to that of a portrait--something which can capture a likeness with none of the essence.

2nd Place: In Flight by Holly Hansen

We cannot think of a more fitting piece as we head into a holiday weekend associated with springtime sun and new life. In Flight is an exhilarating read, a liberating literary dance through the eyes of a protagonist on the brink of ascension. While our protagonist ultimately returns to ground, the emphasis on bursting to life and pure joy will resonate with many readers who are weary of winter dreariness. Hansen's short piece is about the triumph over adversity and the desire to escape from it, which so many of us feel but so few of us achieve. It's charming, sweet, and just in season.
Featured Publication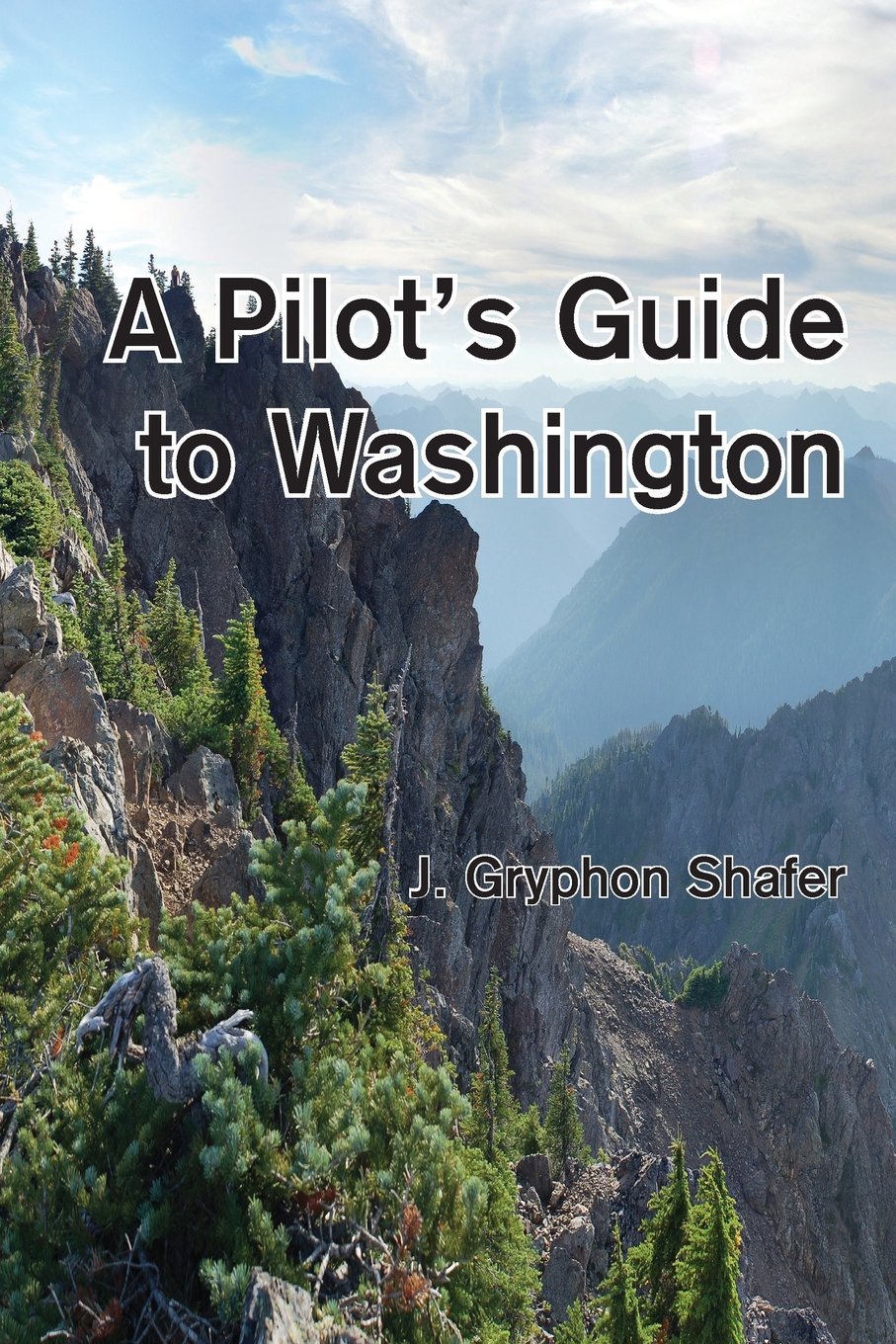 Title: A Pilot's Guide to Washington
Publication Date: Friday, August 5, 2016
Publisher: Steward House Publishers
ISBN: 978-1-937097-11-0
Book Type: 6 x 0.9 x 9 inches
Page Count: 442
Price: $29.95 USD
This book is a guidebook for private aviators in Washington State, or folks visiting the State. Washington State is among the most beautiful and diverse states in the Union. There are flat and dry desserts, stunning basalt formations, towering mountains, rolling grass hills, thick rain forests, island archipelagos, and lakes and rivers and straits and sounds. Well, one sound. And we have roughly a billion airports to visit. (I'm exaggerating slightly.) It would be shame to be a pilot living in or visiting Washington State and not deeply partake of the richness of this opportunity.
Order the book from: Amazon.